Job Opening - Microsoft Access Developer
Are you the experienced Microsoft Access Developer that we are looking for?
We are looking for an experienced and entrepreneurial Microsoft Access Developer. As a Microsoft Access Developer, you will work on our application for healthcare clinics 'DiSy'. This application is used daily by more than 70 clinics throughout the Netherlands.
Do you love Access, SQL and VBA? Do you love using new innovative technology to make an impact for end-users? Are you passionate about learning?
If you are conscientious, kind and supportive then we would like to invest in your development through training and personal coaching.
Come and join our experienced developer team!
Your key activities
Developing our own DiSy Access application and programming Access applications for third parties using tables, SQL queries, VBA, forms and reports
Collaborating with our other developers in Microsoft Access applications development
Secondary activities
Managing our OpenBSD and Ubuntu systems in our hosting center
Being a backup for our IT support staff who advise, guide and support our customers. Here you will encounter such things as Windows and Windows Server, Office, macOS, mail server, firewall, and various Open Source software
Your profile and experience
Three years minimum of work experience with Microsoft Access and SQL Server
Experience in working with customers and end-users to determine needs, design solutions and estimate accurately the required level of input required
Experience with software testing and User Interface design
Excellent debugging and problem-solving skills
Analytical thinking, works well independently and good planning skills
In possession of an Bachelor's degree diploma or equivalent
Good English language skills
Nice to have
Good Dutch language skills
Knowledge of one or more of the following areas OpenBSD, Ubuntu, PHP, Python, FreeNAS and / or Synology NAS
Knowledge of Microsoft Azure services, in particular virtualisation
We offer
A pleasant and modern working environment with a small close-knit team
Varied and dynamic work
Time to delve into relevant new developments
Reimbursement for function-related courses and courses up to an amount of €1,000 per year
Company laptop and mobile phone
Remote working is possible. You don't even have to be based in the Netherlands.
Don't like remote working at home? SYS pays up to €200 per month for renting a co-working place in your immediate area.
Salary dependent on knowledge and experience
Contribution of €50 per month towards the cost of  your preferred health or fitness activity
One-month paid sabbatical every 3 years
About SYS
We develop software for medical clinics - DiSy.
We organise the NADD, the Netherlands Access Developer Day, a major full-day Access conference, with lectures given by international Microsoft Access experts on how to get the most out of Access and VBA.
We produce the SYS Gladiator managed firewall which is based on OpenBSD.
We provide first-class IT support with a personal approach to small to medium-sized companies, especially in and around Amsterdam.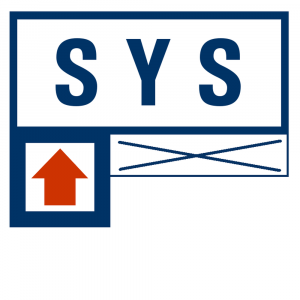 Company culture
We have personal attention for each other and for our customers.
We embrace working remotely and work with the right tools for doing that. With the right communication, our team can be much more effective working on what needs to be done instead of answering emails and/or being distracted. We use tools such as Basecamp, Slack, TeamViewer, and Zoom to communicate. Sometimes you will need to work in-person onsite with clients for a period of time.
We find technology fascinating.
We are driven by the desire to provide our customers with excellent solutions time after time
We keep abreast of new developments
We are proactive and innovative
We do not just use Microsoft products,  we also use Apple and Open Source software (including OpenBSD and Linux).
Our employees are experienced all-rounders, and do their work with passion and dedication.
Interested?
Can't wait to get started at SYS, where technology, innovation, and quality go hand in hand with a personal touch? Then don't hesitate and send your application with a resume to vacature@sys.nl
If you have any questions about the vacancy you can call us at number 088 6389675.