Netherlands Access Developer Day 2018 - a recap
The first Netherlands Access Developer Day on 10 October 2018 was a big succes!
The day was sponsored by Microsoft, Florijn OfficeProfs and MetaMicro.
Click on the picture of a speaker to see more information about their presentation.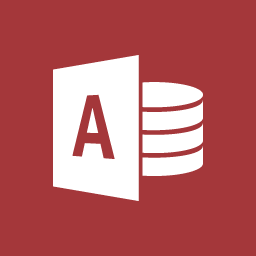 Armen opened the day by staying up late. He spoke to us about Great Database Design from Seattle by videolink.
It was nice to have this kind of interaction with Armen and his presentation was really excellent!
Michal's presentation taught us about charts and the integration in Access, forms and reports.
Aernoud showed some of the work done by his Microsoft Office Development Professionals in the past 10 years. Thereby demonstrating how alive and kicking Microsoft Access is.
Rob showed us the advantages of using Access in combination with PowerApps and Flow.
Tom van Stiphout got up early (he lives in Phoenix Arizona) and showed us by videolink how to improve database constraints and how to make an Access front-end independent of the back-end database technology.
Daniel Polak showed enhanced Word merge and synchronisation of a web page with information displayed in Access.
What people say about NADD
" It was a very pleasant and useful day, I enjoyed it very much!" - Bernard Verheij
"Thanks Daniel Polak for the organization! Well done and definitely worth to repeat next year. Looking forward to it!" - Aernoud Florijn
" Het was een boeiende dag!" - Laurentz Tonniau
" It was a very useful day. Nice to meet fellow access developers in real life!" - Ynte Jan Kuindersma
" Het was voor mij een perfecte dag. Dank voor de organisatie en Ik kom volgend jaar graag opnieuw. Ik heb veel opgestoken die dag." - Jelle Koen
" It was a nice day! Especially the boat ride was very nice! Thank you for this event and thank you organization and speakers. But it was not just fun. It is good to maintain contacts with other developers. I will definitely be there next year." - Frans Kuylenburg
" It was a pleasure speaking to your group by video. Maybe I can speak there in person at a future event!" - Armen Stein
" What a great event, hosted by Daniel Polak, SYS, De mens achter de IT - IT Support. I'm grateful for participating at the first NADD, which provided a unique opportunity to Access developers to interact, network and share knowledge. I hope this is the first of many more to come! " - Michal Bar - Senior Program Manager @ Microsoft
" As one of the visitors of the NADD I can say that I was a useful day. I gained some new ideas which I might use in future developments."- Wouter Magre
"Ik heb genoten van de NADD." - Keimpe Wiersma