NETHERLANDS ACCESS DEVELOPER DAY 2019 - 14 SEPTEMBER

TALKS BY INTERNATIONAL ACCESS EXPERTS
NADD, the Netherlands Access Developer Day, is a day full of talks given by international Access experts.
It's a great opportunity to get up to speed with the latest Microsoft Access technology. Get real world tips about how to get the most out of Access and VBA. Meet and network with international fellow Access developers! All talks and content will be in English.
See our list of speakers.
Admission is be € 225 + 21% VAT (VAT is 21% in the Netherlands).
Due to European tax law VAT is applicable for all attendees as for events VAT
has to be charged in the country of the location of the event.
Lunch, coffee and tea are included.
PROGRAM
Time
Presenter/
Company
Subject
09:15 - 10:15
Access Tips and Tricks
10:15 - 11:15
A pragmatic approach to automatic testing in Access and VBA
16:15 - 17:15
Access and Office 365
17:15 - 18:15
Shane Groff and Joe Jimenez
(Microsoft)
New and improved features within our latest version of Access
LOCATION AND ACCOMMODATION
DINNER
Join us for us dinner!
Mix and mingle with other Access developers.
Reconnect with people you met last year!
Meet the presenters.
Dinner is at extra cost of € 39,95 (+ 9% VAT).
BOAT TOUR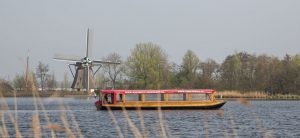 The day includes a boat tour in the morning
VISIT AMSTERDAM
Don't miss the opportunity to visit beautiful Amsterdam either before or after the NADD!
Click here for our recommendations on what to see and do in Amsterdam!
CONFERENCE REGISTRATION FORM - NADD 2019
Please register now for NADD 2019 - Aalsmeer, 14 September
SUBSCRIBE TO NADD MAILING LIST
Subscribe to the NADD mailing list by sending us an e-mail
FIRST EDITION: NADD 2018
Did you miss the first edition of the Netherlands Access Developer Day in 2018?