The following speakers have been confirmed for Netherlands Access Developer Day 2019 - 14 September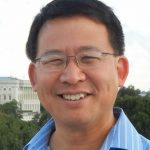 FMS President Luke Chung, founded FMS in 1986 to provide custom database solutions. He has directed the company's product development and consulting services efforts as the database industry evolved. FMS is the world's leading developer of commercial Microsoft Access products with tens of thousands of customers in 100+ countries. Luke is the primary author and designer of many FMS commercial products including Total Access Analyzer, Total Access Detective, Total Access Emailer, Total Access Statistics, among others.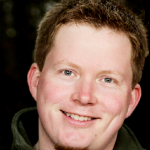 Originally an engineer with a degree in Applied Physics, Anders started working with Access in 2008 and hasn't looked back since.
Anders has made applications ranging from Requirement Tools to financial depreciations, and has been an Access MVP for 4 years.
On his blog TheSmileyCoder you can find code samples among others for treeviews, change tracking, and error/crash reporting.
Anders is Principal Consultant at Exacto.
Ynte Jan is a longtime developer of Microsoft Office applications with VBA and database-driven websites with ASP.NET.
He's extremely solution-oriented and chooses his tools accordingly, be it Visual Studio, Access, SQL Server, Power BI or non-Microsoft tools.
His goal is not programming in itself, but making people and organizations more efficient in their daily work by means of some clever code.
Ynte Jan is not only a developer but also a trainer.
Tom is the Software Development Manager of Kinetik I.T. located in Phoenix, Arizona, Kinetik I.T. is a full service information technology and internet services provider, offering a wide array of technology and internet strategy solutions.
Tom has been a frequent contributor to the Access newsgroups and forums for many years, and has been an Access MVP for 10 years. His blogs can be found on accessmvp.com and accesssecurityblog.com.
Jim is a long time Microsoft and Office veteran, and leads the team responsible for Microsoft Access.
For the last year Jim has also been leading a team of Program Managers focused on building tools which empower developers and end users to customize and extend Office.
He has worked on a range of different products over the years, including Windows (software installation, desktop management and group policy for Windows 2000+), Windows Update, Enterprise Storage (software for managing giant disk arrays, NAS appliances), SharePoint (web content management, enterprise content management, and SharePoint Online versions), and was Program Manager leader for the Word team until recently.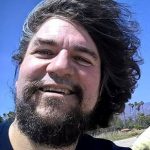 Shane started programming on a TRS-80 in 1979, and after getting a BSc degree in Mathematics from the California Institute, came to work for Microsoft in 1989 as a software engineer.
He has worked on every version of Microsoft Access since version 1.0, and feels quite some fondness for the product. He is glad to have been able to contribute to the success of all the people who have used Access over the years to solve their own complex problems.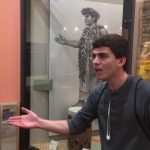 Joe Jimenez is a native Seattleite who graduated from the University of Washington with a degree in Computer Engineering, and has now been an Access Engineer for over a year. In his free time, Joe loves animals and playing sports, such as baseball and tennis.