NETHERLANDS ACCESS DEVELOPER DAY 2019
Presentation: Microsoft Access Database Evolution from the Desktop to the Cloud
Speaker: Luke Chung (FMS)
As the most powerful product in the Microsoft Office family, Microsoft Access lets you create database solutions that address a wide range of issues. Solutions range from simple single user databases that address the limitations of Excel spreadsheets, to multiuser internal solutions on a network to automate the needs of a team, to mission critical processes that integrate with enterprise databases hosted on multiple platforms both internally and in the cloud. This presentation covers how Microsoft Access solutions supports all these platforms, and how it is designed to evolve as a database solution grows over time.
Topics include:
-Using a split database architecture to host network based solutions for a team
-Supporting different Access versions including runtime deployments
-Implementing robust error handling and creating ACCDE/MDE solutions
-Upsizing the shared Access database to SQL Server
-Hosing SQL Server on the Microsoft Azure cloud
-Using Remote Desktop and Remote App to simplify deployments and support Mac users and others without installing Access on each desktop
-Using Virtual Machines (VMs) on Azure to host Access solutions and allowing connections from authorized users across the Internet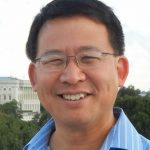 FMS President Luke Chung, founded FMS in 1986 to provide custom database solutions. He has directed the company's product development and consulting services efforts as the database industry evolved.
FMS is the world's leading developer of commercial Microsoft Access products with tens of thousands of customers in 100+ countries. Luke is the primary author and designer of many FMS commercial products including Total Access Analyzer, Total Access Detective, Total Access Emailer, Total Access Statistics, among others.